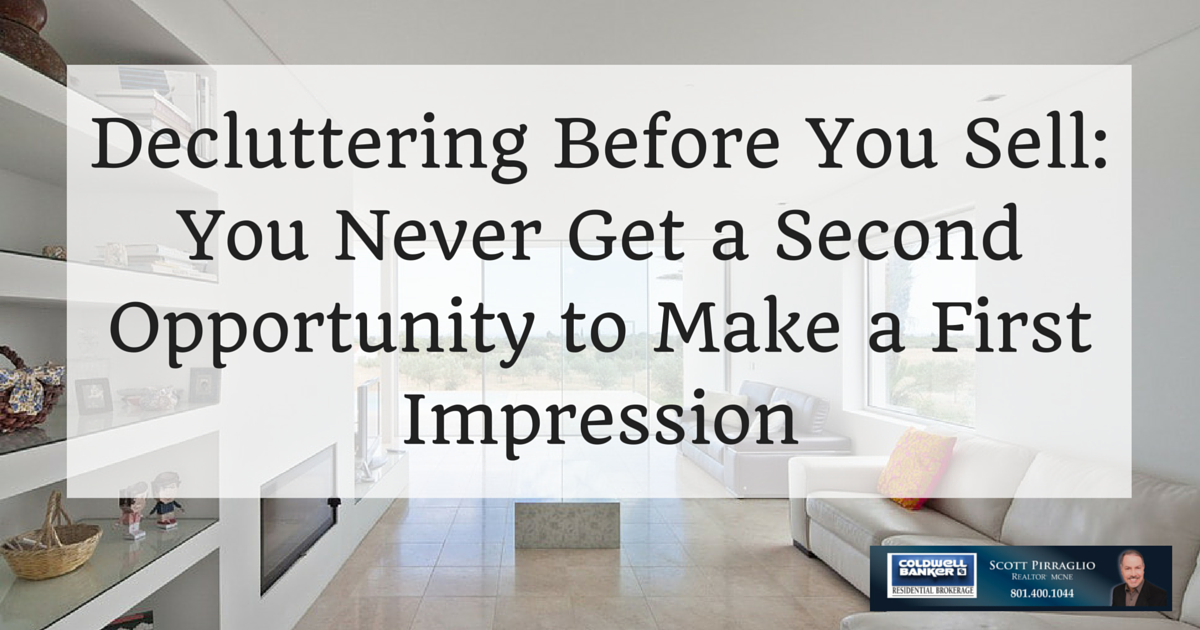 Remember when you first bought your home and you were so excited about all of the storage space that you had? Have you noticed that it has disappeared over the years?
I can't tell you how many times I go into a home that I'm preparing to list and discover the guest bedroom or family room area overflowing from storage items that don't seem to fit anywhere else. Clutter accumulates quickly if you don't keep a grip on it and it may quickly turn-off potential buyers when it comes to listing your home.

Homebuyers are seeking a place they can envision themselves living in and it simply becomes impossible for them to do so when they are surrounded by wall-to-wall clutter. Most couples today are both working full-time jobs so they tend to seek turn-key homes that require less work or "fixing-up." Walking into a room that is overflowing with clutter tends to overwhelm people and in most cases, they can't seem to get out of rooms (or homes) like that fast enough.

Therefore, when it comes to selling your home, you need to get rid of the clutter and substantially scale back on just about everything; including furniture. I always suggest to my seller's to remove family photos, large walls full of photos and/or art work and things that tend to take up unnecessary space in a room. You may collect small antique cars or perhaps you have a room full of trophies from a hobby or sport you've been involved in. If so, you need to remove them and allow potential home buyers to envision their furniture and belongings in the home. They'll never be able to do this if you've overcrowded the space with too many things.

If you have a small living room with a sofa, loveseat, coffee table, two end tables and two chairs, you have too much furniture. You'd likely be amazed at how big the room would feel if you eliminated the coffee table, one chair and the loveseat. Remember, you want your home to feel as spacious as possible and in working with existing rooms, sometimes the only thing you can do is eliminate some of the furniture. Another suggestion is to keep things as neutral in color as possible. Avoid colors that are too dark or unusual in color or pattern. Keeping it clean and simple is the key.

I have several examples of before and after photos I have taken (on my website) to show my seller clients how I have helped others in positioning their home to look its very best to potential buyers. It's all about making an amazing first impression because as the saying goes "You never get a second opportunity to make a first impression" and it's the absolute truth.